6 ways to help seniors ease the transition into a retirement home
December 6th, 2019
By Amy Friesen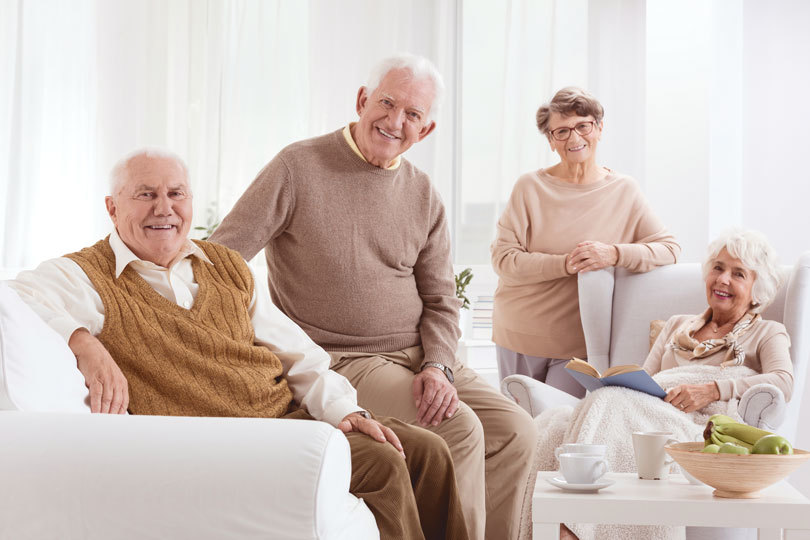 Moving is stressful for anyone! But when seniors are leaving their homes that has been theirs for decades, and moving into a retirement home, this transition becomes even more stressful.
Here are a few tips to help ease that transition and settle into a retirement home.
Make your own space
If you are moving from a house, you will very likely need to downsize.
Make sure you realize what you will be able to keep and fit in your new home. Make a list of the things that are the most important to you, which you can bring to make your new place feel more like home. You can also work with a moving company that specializes in downsizing: more and more of these companies appear to be focusing on seniors.
Take advantage of the services and amenities
Now that you're in your new home, remember there is a plethora of activities and services at your disposal that you didn't have before. That includes cleaning staff, to having your meals made, to movie night and other activities with fellow residents.
Don't isolate yourself
Most seniors think they will be confined to their new rooms. But this is not the case. While you don't need to become a social butterfly, it is important to make an effort to meet new people. Studies have shown one of the keys to living longer is a social network. So get out there, meet your new neighbours and try some activities. You never know what new hobby you will pick up and what new friendships you will form.
Don't be shy to speak up
If there is something that you don't like, don't be shy to speak up and bring it up with staff. This is your new home. The staff wants you to be comfortable and are happy to help you. Unfortunately though, they are not mind readers. Unless you speak up with your concerns or dislikes, nothing will change.
Give yourself some time
Retirement living is not the same as living in your old home or condo. You have to understand that there will be an adjustment period. This is normal and almost everyone goes through this. Make sure to partake in activities to take your mind off the adjustment period, and don't panic if it doesn't happen overnight.
Be open to new things
Think of this as a new adventure. It's like living at an all-inclusive resort! You have the chance to make new friends, try new activities and go on social outings. The more you try new things, the less bored you will be and the more enjoyable your time will be.