3 amazing things retirement homes offer seniors
November 5th, 2019
By Amy Friesen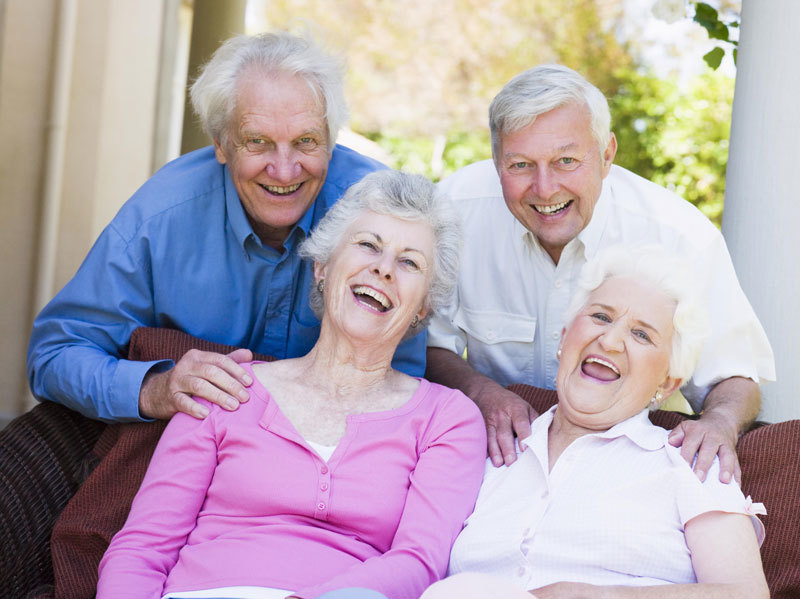 The very thought of moving into a retirement home can be very intimidating for seniors.
Usually two main concerns arise: the loss of independence, and worrying that they will have a terrible experience.
Contrary to those fears, retirement homes more often than not help seniors. Their overall health and well-being is improved, and in many cases they can even reclaim their independence. In fact, many seniors flourish after having moved into a retirement home. Here are just three reasons why:
Proper nutrition
Many seniors eventually get to the point where they are unable to take care of their home and cook for themselves. In fact, according to Statistics Canada, one-third of seniors living at home are at risk of not getting enough nutrition.
Within a short amount of time at a retirement home, most seniors are actually feeling better—due in part to the availability of healthy meal plans.
In a retirement home, seniors often have proper meals made for them, and meal time also becomes a social event. No more night eating alone, eating unhealthy frozen meals, or skipping meals. Moreover, not having to cook also frees up their time for other activities.


Support network
Oftentimes, seniors are left to their own means to find a retirement home—for example, they may not have family to help, or their spouse has passed away, leaving them without a support network.
If you can believe it, studies have shown that social isolation and loneliness is just as bad for people as smoking 15 cigarettes a day!
Retirement homes offer a chance for seniors to be around others who are going through the same stage of life. It is not uncommon for people to find new best friends within a home. This creates a great support network for seniors because they now have new friends to engage with and look forward to seeing on a daily basis.
Peace of mind
Most retirement residences these days offer everything from independent living to a full-care section within the same home.
This offers much peace of mind to seniors. If for whatever reason a senior needs extra care later in life, then the same home can accommodate them. This cuts down on an additional move, which can be very stressful on seniors. Moreover, friendships formed within the retirement home can stay together, regardless of care level needed. And there is also continuation in care since the same staff will be on site. Having those friendly faces takes away another big stress from seniors as their care level needs change.
Don't forget: moving into a retirement home doesn't mean you have to lose your independence. You don't have to rely on family members to get taken to appointments, social gatherings or to do groceries. Retirement homes today offer a full range of services to support residents.
As a result, most senior are grateful and thrive in retirement homes—and realize that there was nothing to be intimidated about in the first place.